As a craft brewery, having a professional and well-maintained website is a crucial aspect of your online presence. Your website is often the first point of contact between potential customers and your brand, making it imperative that it accurately reflects the quality and passion that goes into your beer. Regular website maintenance is a must to ensure that your brewery website is running smoothly, engaging customers and driving sales.
When a brewery's website is not properly maintained, it can have serious consequences for both the brewery and its customers. For example, outdated or inaccurate information can lead to confusion and frustration among customers, putting unnecessary pressure on brewery staff and wasting their time. Inaccurate beer finder information, outdated menus, and incorrect event listings can all lead to negative customer experiences, hurting your brand and driving customers away.
In addition to the impact on customers, a poorly maintained website can also have security and compatibility concerns. Outdated software and plugins can leave your website vulnerable to hacking and other malicious attacks. Compatibility issues can also arise, causing your website to display incorrectly or not function properly across different devices, resulting in a poor user experience.
Moreover, neglecting website maintenance can also impact your brewery's search engine optimization (SEO) and Google rankings. Search engines like Google value fresh, relevant, and accurate content, and a website that is not regularly updated will not rank as well as a website that is well-maintained. This can make it harder for potential customers to find your brewery online, reducing your overall visibility and hurting your bottom line.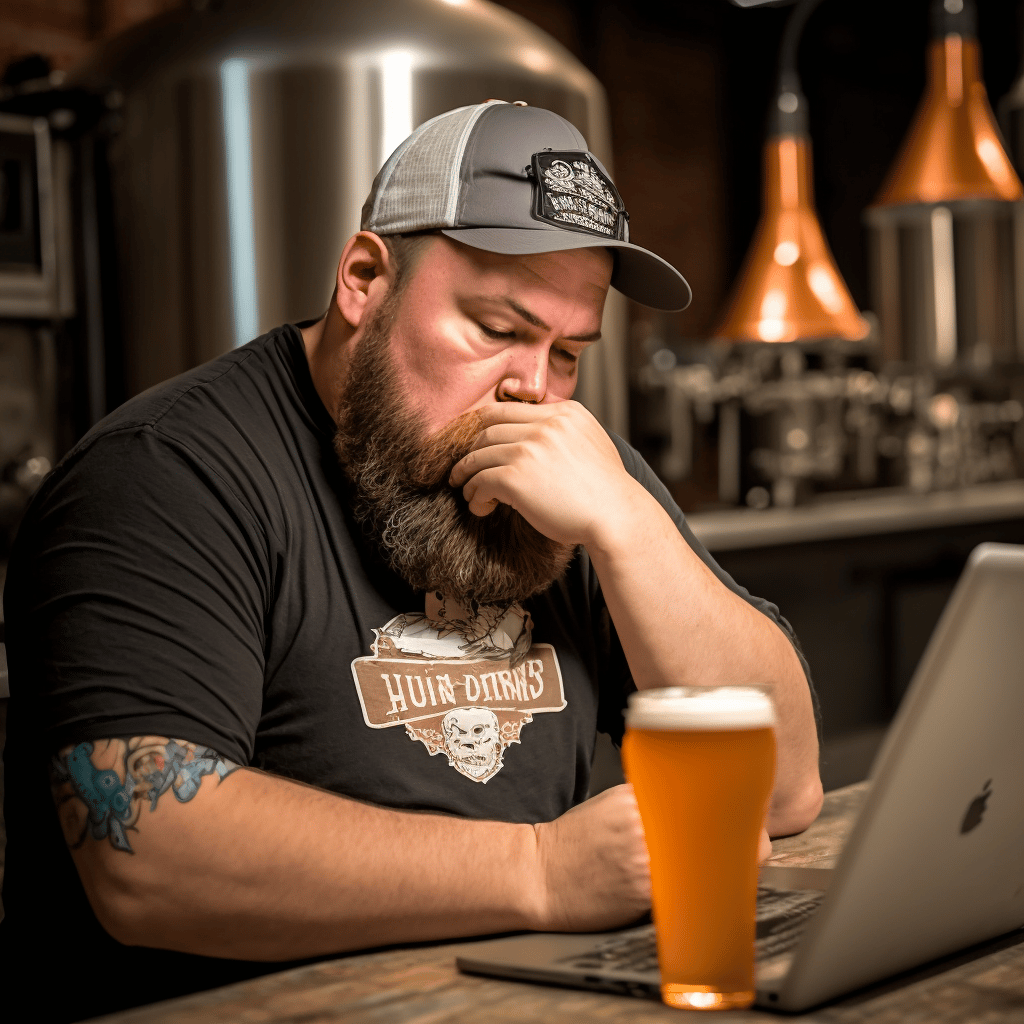 Keeping your craft brewery's website up-to-date can seem like a daunting task, but there are steps you can take to make it easy and manageable. Here are some suggestions:
1. Create a content calendar
Plan ahead and schedule updates in advance, such as posting new beers, updating your taplist, or promoting events. This will help you stay organized and on top of your website maintenance tasks.
2. Utilize a content management system (CMS)
A CMS like WordPress or the Brewing Sites platform allows you to easily update your website without needing to have technical skills. This can save time and make it easy for brewery staff to keep your site up-to-date.
3. Automate tasks where possible
Consider using tools such as Zapier or IFTTT to automate repetitive tasks, such as updating your social media profiles whenever you post a new blog. This saves time and reduces the
risk of human error.
3. Make use of plugins
Many CMS platforms offer a variety of plugins that can help streamline your website maintenance. For example, there are plugins for social media integration, event calendars, and eCommerce functionality.
3. Hire a professional
If you don't have the time or expertise to maintain your website, consider hiring a professional or using the Brewing Sites website platform to keep it up-to-date. This can be an investment, but will also free up time for brewery staff to focus on other tasks.
By following these tips, you can make website maintenance a manageable and hassle-free process. This will help you ensure that your brewery's website is always providing an excellent user experience and representing your brand in the best light possible.
In conclusion, regular website maintenance is a crucial aspect of running a successful craft brewery website. Neglecting website maintenance can lead to negative customer experiences, such as outdated or inaccurate information, frustration with a slow or non-functioning site, and a drop in search engine rankings. This can put pressure on brewery staff and waste their time, as well as harm the brewery's reputation and result in lost business. By performing regular website maintenance, you can ensure that your craft brewery's website is secure, up-to-date, and providing a positive experience for your customers. This includes updating your beer finder, taplist, menus, social media, event calendar, and ecommerce/online store. Keeping your site up-to-date not only benefits your customers but also helps maintain your brewery's image and reputation as a trusted and reliable source for craft beer.
Stay tuned for more beer marketing and brewery advertising posts coming up in the near future!